Moderator: Snowbunny
CR member

Posts: 2
Joined: Mon May 11, 2015 1:35 pm
---
Moderator

Posts: 6237
Joined: Sun May 25, 2008 4:22 pm
Welcome so glad to have you join us. Check our newcomers room with a list of our meetings and times.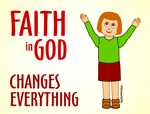 ---
CR member

Posts: 2
Joined: Mon May 11, 2015 1:35 pm
good morning. could someone please direct me on where to find daily meetings? I am not that tech savvy. thanks.
---
Moderator

Posts: 6237
Joined: Sun May 25, 2008 4:22 pm
Our CR Step lessons are Tuesdays and Thursdays @ 7 ET and Saturdays @ 11:00 AM ET
Our Share groups are Monday, Wednesday and Saturday @ 7 ET.
Also we have bible study each night @ 8:30 ET
In the forum at the top is our calendar or in our newcomers room in chat is a lot information also.
If you need any help or have questions let me know and I will meet with you and share our schedule here.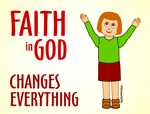 ---
CR Coach SP

Posts: 660
Joined: Mon Aug 12, 2013 5:13 pm
Welcome to the 4 gospels family, Heknowsmyname! We are so happy to have you join us as we grow in our relationship with Jesus Christ and we learn how to overcome any bondages, hurts, habits and hangups we might have. This is a very loving and supportive family and we will help you in any way we can. Join us for bible studies each night and join as many groups as you would like. Click on CR Info to learn more about the groups we have and to join groups. Also, it is very important to go through the Step Lessons on Tues, Thurs or Sat. On Friday nights at 7:00 EST in General Fellowship room we have Prayer and Praise night, where we are learning how important prayer is in our relationship with God and we take prayer requests and pray for one another. God Bless You on your journey to the abundant life God has planned for us all!
"I have been crucified with Christ; it is no longer I who live, but Christ lives in me; and the life which I now live in the flesh I live by faith in the Son of God, who loved me and gave Himself for me." Galatians 2:20
---
Users browsing this forum: No registered users and 1 guest