Moderator: Joyful
CR member

Posts: 44
Joined: Tue Jan 05, 2010 3:10 pm
:hm
Last edited by
mercycakes
on Mon Nov 15, 2010 3:09 am, edited 1 time in total.
---
Moderator

Posts: 6237
Joined: Sun May 25, 2008 4:22 pm
:gpt Thanks for sharing mercy.
We are indeed in a spiritual battle.
And we have victory through Jesus Christ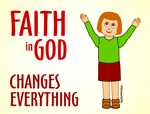 ---
Creationsings(AP)
sorry i didnt get to read it before you deleted it....i am sure it was good. Some times we let the enemy put thoughts in our head that no one cares or that what we write doesnt matter but if it reaches the heart of only one person it has made a differance....and if only one person reads your post then a seed has been planted. Be encouraged Mercy, you are doing as you deam the Lord leading you to. Never let the enemy take away from the work God has put in your heart.

:bls :angl3

CS
---
CR member

Posts: 73
Joined: Fri Nov 12, 2010 1:35 pm
Location: Northern Michigan
I agree with creationsings.

That has happened to me so many times.

Now I try to remember if there's a battle trying to get me to delete it, then it must be something someone needs to hear.

God bless you HolyInGodsSight!! You truly are holy in His sight. :) Don't let that enemy get the best of ya. Keep up the good fight sis.


God bless you all.

---
Users browsing this forum: No registered users and 1 guest